Fenómenos no lineales y complejidad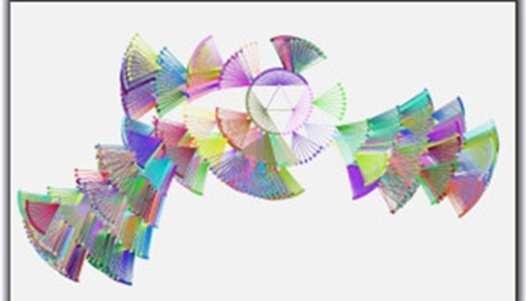 El grupo de Fenómenos no lineales y complejidad cultiva el estudio de diversas áreas de la física teórica, desde un punto de vista fundamental.
Lineas de Investigación
CAOS CLÁSICO
Teoría de sistemas dinámicos
Dispersión caótica clásica en dos y más grados de libertad
Desarrolle de la silla caótica
Movimiento colectivo en sistemas de muchas partículas
MECÁNICA CELESTE
Formación de sistemas planetarios
Estructura y dinámica de anillos planetarios delgados
CAOS EN SISTEMAS CUÁNTICOS Y SEMICLÁSICOS
Estadística de niveles y manifestaciones en las funciones de onda
Clasificación de estados vibracionales moleculares y asignación de números cuánticos
Teoría de Matrices Aleatorias y aplicaciones
Física de muchos cuerpos y modelos de matrices aleatorias
Apliaciones en modelos de gases ultrafríos
TEORÍA DE LA INFORMACIÓN CUÁNTICA
Dinámica cuántica (decaimiento de fidelidad)
Decoherencia
FENÓMENOS ONDULATORIOS
Ondas en barra elásticas
Modos normales en sistemas bidimiensionales
Procesos de absorción
Experimentos en cavidades de microndas
FENÓMENOS DE TRANSPORTE
Procesos difusivos
Sistemas de reacción-difusión
Procesos de transporte determinista
Teoría y aplicaciones de caminatas aleatorias
Estadística de eventos raros
SISTEMAS FUERA DE EQUILIBRIO
Transporte termodinámico
Teoremas de fluctuación
Sistemas de agregación
Estados metaestables
Cinética física
DINAMICA Y ESTRUCTURA DE REDES COMPLEJAS
Redes de regulación genética
Dinámica de opinión en redes complejas
Procesos cinéticos y de transporte en redes complejas
ECOFÍSICA/SOCIOFÍSICA
Modelos de formación de opiniones e influencia del medio
Distribucion geográfica de tiendas
Sistemas económicos con información finita
BIOLOGÍA TEÓRICA
Dinámica de redes genéticas de organismos reales
Modelos estocásticos para procesos de diferenciación celular
Publicaciones recientes
Artículos en revistas con refereo indizadas en el ISI
J. Flores, G. Monsivais, P. Mora, A. Morales, R. A. Méndez-Sánchez, A. Díaz-de-Anda, and L. Gutiérrez. Building and destroying symmetry in 1- D elastic systems. SYMMETRIES IN NATURE: SYMPOSIUM IN MEMORIAM MARCOS MOSHINSKY. AIP Conf. Proc. 1323, 62-73 (2010). Liga a la publicación

Thomas Stegmann, John A. Franco-Villafañe, Yenni P. Ortiz, Ullrich Kuhl, Fabrice Mortessagne and Thomas H. Seligman, "Microwave emulations of transport in polyacetylene". Phys. Lett. A, vol 381, 1:24-29 (2017). Liga a la publicación

C. Jung and E. Zotos, Orbital and escape dynamics in barred galaxies - I. The 2D system, MNRAS 457, 2583 (2016) Liga a la publicación

G. Drotos and C. Jung, The chaotis saddle of a three degrees of freedom scattering system reconstructed from cross-section data, J. Phys. A: Math. Theor. 49, 235101 (2016). Liga a la publicación

Santiago Sandoval Motta and Maximino Aldana. Adaptive resistance to antibiotics in a bacteria: a Systems Biology Perspective. WIREs Systems Biology and Medicine. 2016. Liga a la publicación

C. González-Gutierrez, E. Villaseñor, C. Pineda and Thomas H Seligman. Stabilizing coherence with nested environments, Physica Scripta 91, 083001 (2016). Liga a la publicación

O. de los Santos-Sánchez, C. González-Gutiérrez and J. Récamier. Nonlinear Jaynes-Cummings model for two interacting two-level atoms, Journal of Physics B, 49 165503 (2016) Liga a la publicación

Harinder Pal, Manan Vyas and Steven Tomsovic. Generalized Gaussian wave packet dynamics: Integrable and chaotic systems. Physical Review E 93, 012213/1-15 (2016); arXiv:1510.08051
C. González-Gutiérrez, R. Román-Ancheyta, D. Espitia and R. Lo Franco "Relations between entanglement and purity in non-Markovian dynamics" Int. J. Quantum Inf. Vol. 14, No. 7 1650031 (2016) Liga a la publicación

Alexandru T. Balaban, Debojit Bhattacharya, Douglas J. Klein and Yenni P. Ortiz, "Energies for cyclic and acyclic aggregations of adamantane and diamantane units sharing vertices, edges, or six-membered rings". Int J. Quantum Chemistry, 116:113-122 (2016). Liga a la publicación

S. K. Haldar, N. D. Chavda, Manan Vyas and V. K. B. Kota, J. Stat. Fidelity decay and entropy production in many-particle sysmtems after random interaction quench. Mech.: Theory and Experiment 2016, 043101/1-23 (2016). Liga a la publicación

José C. Torres-Guzmán, Gustavo Martínez-Mekler, and Markus F. Müller, Irregular Liesegang-type patterns in gas phase revisited. II. Statistical correlation analysis, Journal of Chemical Physics, 144, 174702 (2016) Liga a la publicación

E. Sadurní, J. A. Franco-Villafañe, U. Kuhl, F. Mortessagne y T. H. Seligman. Schematic baryon models, their tight binding description and their microwave realization. New Journal of Physics Vol: 15 p. 123014 (2013). Liga a la publicación

A. Arreola-Lucas, J. A. Franco-Villafañe, G. Báez y R. A. Méndez-Sánchez. In-plane vibrations of a rectangular plate: plane wave expansion modelling and experiment. Journal of Sound and Vibration Vol: 342 pp. 168-176 (2015) Liga a la publicación

C. Jung and E. E. Zotos, Introducing a new 3D dynamical model for barred galaxies, PASA 32, e042 (2015)
V.K.B. Kota and Manan Vyas. Random matrix theory for transition strength densities in finite quantum systems: Results from embedded unitary ensembles. Ann. Phys. (N.Y.) 359, 252--289 (2015)
Liga a la publicación

Adrian Ortega, Manan Vyas and Luis Benet. Quantum efficiencies in finite disordered networks connected by many-body interactions. Ann. Phys. (Berlin) 527, 748--756 (2015). Liga a la publicación

F. Gonzalez and C. Jung, Visualizing the perturbation of partial integrability, J. Phys. A: Math. Theor. 48, 435101 (2015)
C. Jung and E. E. Zotos, Order and chaos in a three dimensional galaxy model, Mechanics Research Communications 69, 45 (2015).
Y.-D. Lin, L. E. Reichl and C. Jung, The vibrational dynamics of 3D HOCl above dissociation, J. Chem. Phys. 142, 124304 (2015)
Artículos en revistas con refereo no indizadas
Y. Ortiz, D. Bhattacharya, D. J. Klein, and J. F. Liebmand, "Super-Molecules". Rev. Roum. Chim., 61, 4-5 p 269-276, (2016).
Capítulos de libros
Wood, C., Guerrero, A., Priego-Espinosa, D. A., Martĭnez-Mekler, G., Carneiro, J., & Darszon, A. (2015). Sea Urchin Sperm Chemotaxis. In Flagellar Mechanics and Sperm Guidance (Vol. 1). Liga a la publicación